Back to team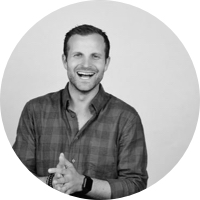 Jeff Gadway
Jeff is a sought after marketing leader with proven expertise distilling complex, technical products into compelling narratives for consumer and enterprise audiences.
With experience spanning field, corporate, digital, social and product marketing, Jeff has led more than 20 product launches and in-life marketing programs from smartphones and software, to applications and cloud services. As director of product marketing at Vidyard, Jeff oversaw all aspects of the company's product positioning, messaging as well as competitive, market intelligence and customer programs.
Prior to Vidyard, Jeff was director of worldwide product marketing for BlackBerry, responsible for leading the company's entire worldwide product marketing strategy through the corporate turn-around. Jeff was responsible for developing the brand architecture and positioning strategy to reposition BlackBerry as a services based enterprise software company. During that time, Jeff was also responsible for worldwide marketing of BlackBerry Messenger (BBM), leading the strategy to take the service cross platform to iPhone, Android and Windows phones. Jeff and his team were responsible for growing the worldwide BBM user base to over 100 million monthly active users, including growing the user base by 40 million users in just 12 months.
Outside of his corporate roles, Jeff has worked with start-ups, small businesses and political candidates to shape their positioning and messaging strategies and their narratives.
An accomplished speaker and spokesperson, Jeff has delivered keynote addresses, presentations and product demonstrations at conferences including the Cellular Telephone Industries Association (CTIA), Consumer Electronics Show (CES), Mobile World Congress (MWC) and Dreamforce. Jeff regularly speaks at leading Canadian business schools, including University of Toronto and the Wilfrid Laurier University Laziridis School of Business, speaking about technology marketing, product marketing and presentation skills. As a product spokesperson, Jeff experience in television, print and radio including, CNN, The Today Show, BNN, CBC, Financial Post, Globe and Mail and others.
Education
Jeff earned an honours bachelor of business administration from Wilfrid Laurier University in Ontario, Canada where he graduated with distinction with a marketing major and psychology minor.
Get in Touch
email: jeff@galvanizeworldwide.com
phone: 519.500.1035