Back to team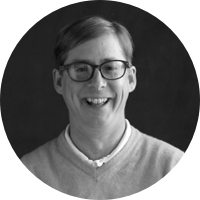 Walt McGraw
Walt enjoyed a long career as an award-winning writer and producer for television and then as a communications and marketing leader for a handful of global companies before settling down as a full-time consultant.
His expertise is in advising leadership teams, honing internal and external messaging, and bringing stories and brands to life.
Some key accomplishments include assisting online courseware pioneer Coursera hone its communication strategy, enabling it to raise $85M in venture capital; defining the voice for a completely revamped all live format for CNN Headline News, resulting in a 154% increase in viewer demo 18-34; earning a slew of awards as a writer/producer for Nick News, the longest-running kids' news show in television history; creating an interactive customer journey tool to help thousands of Concur employees in hundreds of different roles around the world, prior to the acquisition by SAP for $8.3B; and advising Bill Gates on emerging technologies such as VR and autonomous vehicles.
Walt lives with his family on Bainbridge Island, Washington where he can be found feeding his chickens and serving on a number of boards.