Back to team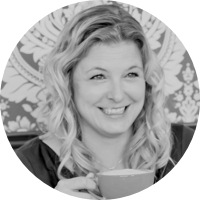 Tara Wilson
Tara brings a wealth of experience in strategic planning, program management, sales enablement and technology.
As an experienced leader, Tara has spent her 20 year career primarily focused in the high tech and financial industries.  With a well-rounded background, she has a wealth of experience in strategic planning, program management, sales enablement and technology. From managing national infrastructure operations (like rolling out the first cloud in a global organization), to outsourcing IT operations, to executing culture changes within organizations, to overseeing cross functional teams bringing new products to enterprise software sales.
As a member of various management teams, Tara was accountable for developing internal strategic communications plans and activities for corporate roll out. Spending time clarifying complex topics and sifting through what needs to be done to accomplish business objectives was the first successful step in building impactful corporate communications to mobilize the workforce – from helping senior leaders rally employees around business initiatives to helping teams revamp cross-functional processes to adopt technology changes. Tara has focused on crafting messaging and delivering presentations to build support for corporate initiatives while also driving results.
From her time in sales, Tara has had the opportunity to learn first hand how sales organizations motivate their employees and message selling products and services. While accountable for enterprise sales, Tara was able to focus on building value-based and client focused communications around the customer benefits of software adoption, financial cost benefits and impact to current workforce – providing a holistic approach to strategic account management.
Currently freelancing with startups and small local businesses, Tara has had an opportunity to help these organizations develop strategic plans, prioritize areas of focus and build action plans to grow presence in target markets, develop social media and communications strategies as well using her presentation experience to assist in crafting presentation material for use at tradeshows and conferences.
She finds that the key ingredient to her success is to work with the team around her to harness the power of the collective to push the organization forward in the same direction. With her diverse background and MBA, she is known as a utility player who demonstrates versatility by thriving in roles where she can continually broaden her skill sets while cultivating core strengths; strategic and operational leadership; developing solutions that have both technological integrity as well as being flexible and scalable to meet the business needs and meet customer expectations; put simply, delivering the right results.