Back to team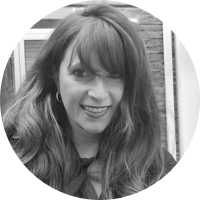 Sarah Tonzi
With a strong background in high-tech and consumer public relations, Sarah offers broad expertise gained through nearly 20 years of experience developing results-oriented communications programs for both Fortune 500 companies and startups.
Career highlights include helping her clients successfully bring several industry firsts to market, such as the award-winning launch of the first over-the- air download music service, the earliest Tablet PC and the world's fastest LCD monitor.
Most recently, Sarah has gained mindshare for diverse startup clients in the technology space—from online childcare and nootropics to AI and e-commerce. She has vast experience with product launches, special events, thought leadership and targeted marketing initiatives and is skilled at building strong media relationships with top-tier business, consumer, technology, VC, vertical trade and local press.
Previously, Sarah served as an Account Director at Text 100, a global PR agency. During her seven years at Text 100, she worked with an array of technology companies, including Sprint, Adobe, Nextel, ViewSonic, Xerox and Motorola. On their behalves, Sarah led teams in Rochester and San Francisco in the development and execution of bold, creative PR strategies backed by careful market research.