Back to team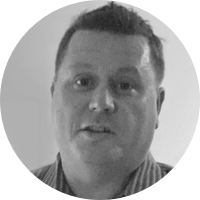 Ron Favali
Ron Favali brings nearly 20 years of experience in all aspects of marketing and communications. His expertise focuses on storytelling to help clients develop their message, targeting that message to the right audience and deliver it through the proper channels.
Most recently Ron served as program director responsible for all aspects of marketing and communications for IBM's groundbreaking partnership with Apple. Other marketing and communications positions at IBM included launching IBM's Mobile business and leading communications for IBM's integration software and server businesses.
He also led campaigns for a range enterprise and start up clients at what was one of the fastest growing high tech PR agencies in NYC.
Ron has a proven track record in developing and executing marketing campaigns that build pipeline and generation attention with press, analyst, and social media outlets.
Specialties include communicating complex subjects to wide audiences, executive counsel, crisis communications, aligning communications to corporate goals, global coordination of external marketing campaigns and product launches.
Ron was selected as one of 500 top IBM performers, out of 10,000 applicants, to participate in IBM's Corporate Services Corps, a corporate version of the Peace Corps. This volunteer program sends teams of top executives from around the world to help local organizations on projects that intersect business and technology.
Ron lived and worked in Calabar, Nigeria with a non-profit focused on increasing tourism to Cross River State.
In addition to spending time with his family, Ron enjoys participating in endurance sports. He has completed 4 NYC marathons, finished two Ironman 70.3 Triathlons and for the past 5 years has directed a charity 280 mile, 3-day cycling trip from Fort Myers to Key West to benefit the Tiny Hands Foundation.