Back to team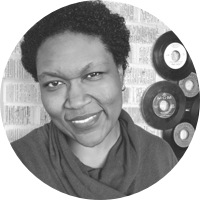 Kimberly Cooley
From technology firms to higher education, Kimberly is an expert in relationship building, leveraging audience-specific messaging, digital strategy, and technical solutions.
Kimberly served the higher education space for close to 10 years in various capacities with the longest being in Communications and Marketing as both writer and communications specialist collaborating with the Office of the President and directly reporting to the Vice President of University Relations. Notable projects include the re-branding and deploying of the university's mark and tagline, developing digital strategies for national recruiting and brand awareness campaigns, crisis communications, and leading state level digital strategies during presidential transitions.
Kimberly was also no stranger to the student body and was awarded the Student Government Association Staff Dedication Award by SGA and (then) University President Emeritus, Dr. Forest Kent Wyatt – 1975-1999.
What it all boils down to for Kimberly is that people matter.
As an alumna of the University of Mississippi in Oxford, Kimberly is an Ole Miss Rebel to the core and credits much of her expertise to the University's Management Information Systems program within the Ole Miss School of Business.
Background/Quote:
My career began in information technology, but then I discovered my affinity for relationship. I'm still an early adopter of technology, but now, instead of exclusively looking for my next toy, I look for technical solutions to help bridge and prevent communication gaps, introduce brands to audiences beyond their view, connect brands with their biggest influencers, and manage their online reputation.