Back to team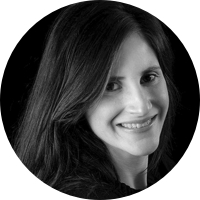 Jennifer Brown
Jennifer Brown is a creative and passionate communications professional with 15 years of experience working within both agency and corporate environments.
She has successfully managed strategic communications for numerous consumer brands, and has experience working as an online community manager and social media content developer.
A true storyteller, Jennifer enjoys working with companies to help creatively communicate brand and product stories to consumers. From identifying news angles to developing awareness raising campaign strategies to managing all aspects of program execution, Jennifer works with companies through each step of the process. The result: well managed, well received programs that deliver results.
Jennifer has worked on a variety of premier brands including Lindt chocolate, McCain Foods, Unilever, Joe Fresh Style, Indigo Books & Music, Astral Media and Samsung. She also worked in-house at American Express managing all external communications.
Jennifer is also proud of the work she has done in social media. Working with Kraft Canada, she launched and community managed its twitter handle, @KraftCanada. She was responsible for managing all day-to- day activities including content development, ongoing engagement and building influencer relationships.
Her experience in social media led her to teach a course in Social Media in the Humber College Post-Graduate Certificate program. Highlighting both best-in- class programming and social media pitfalls, Jennifer challenged students to critically think about the relevance and importance of social media to the future of public relations.