Back to team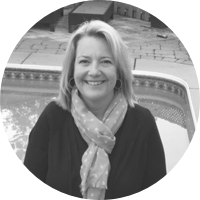 Caralee Ayora
Caralee is a senior communicator with 25-years' experience across a variety of communications, including marketing writing, content marketing, corporate communications and HR communications.

An expert writer and communicator, she has a Journalism degree from Ryerson University. Caralee has helped senior leaders increase their profile and visibility with internal and external audiences through proactive media relations, targeted speaking opportunities, events, community sponsorships and social media.
Caralee is highly regarded for her ability to take complex subjects and make them easy to read and easy to understand. She is a broad, strategic thinker who can move seamlessly into new projects and quickly gain a deep understanding of the business needs. Caralee is a trusted advisor to senior executives and has led communications for executive communications, strategy communications, mergers and acquisitions and crisis communications. She also has delivered many award-winning product marketing campaigns for a a number of stakeholders, including financial advisors, customers and employees.
Most recently, Caralee worked at Manulife, a global financial services company with more than 34,000 employees worldwide. There, she was Assistant Vice President, Communications for Canada and responsible for internal communications for 15,000 employees in Canada. Caralee developed and delivered communications strategies for the division, senior executives and a number of special initiatives.